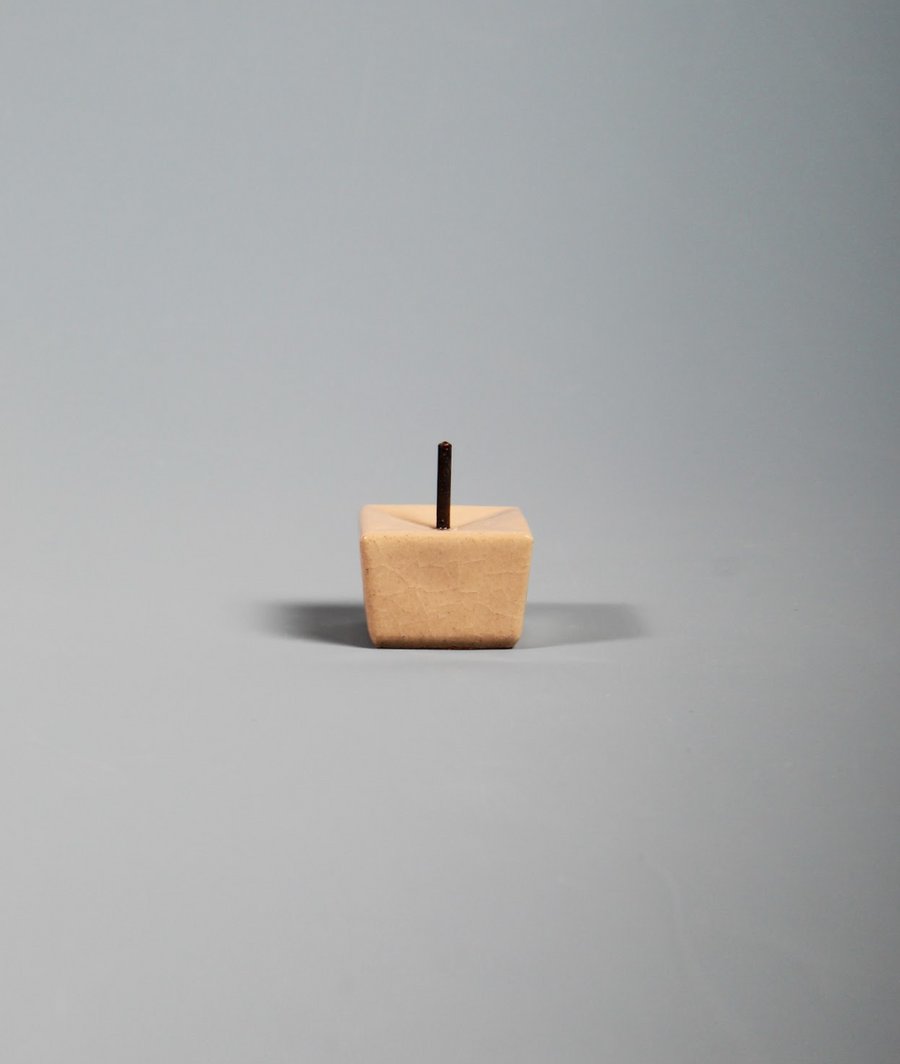 Tan Japanese Candle Holder Stand
Smooth and minimal design, made of Porcelain and Iron.
This candle stand is to be used with Warosoku / Japanese candles. The iron stick is the appropriate size for variations of Japanese candles that include a central hole in the bottom. It has a delicate profile, but just enough weight to keep a candle sitting safely upright.
Ships in protective cardboard box.
width 40 x depth 40 x height 40mm (1.57")
Customers Who Liked This, Also Liked These