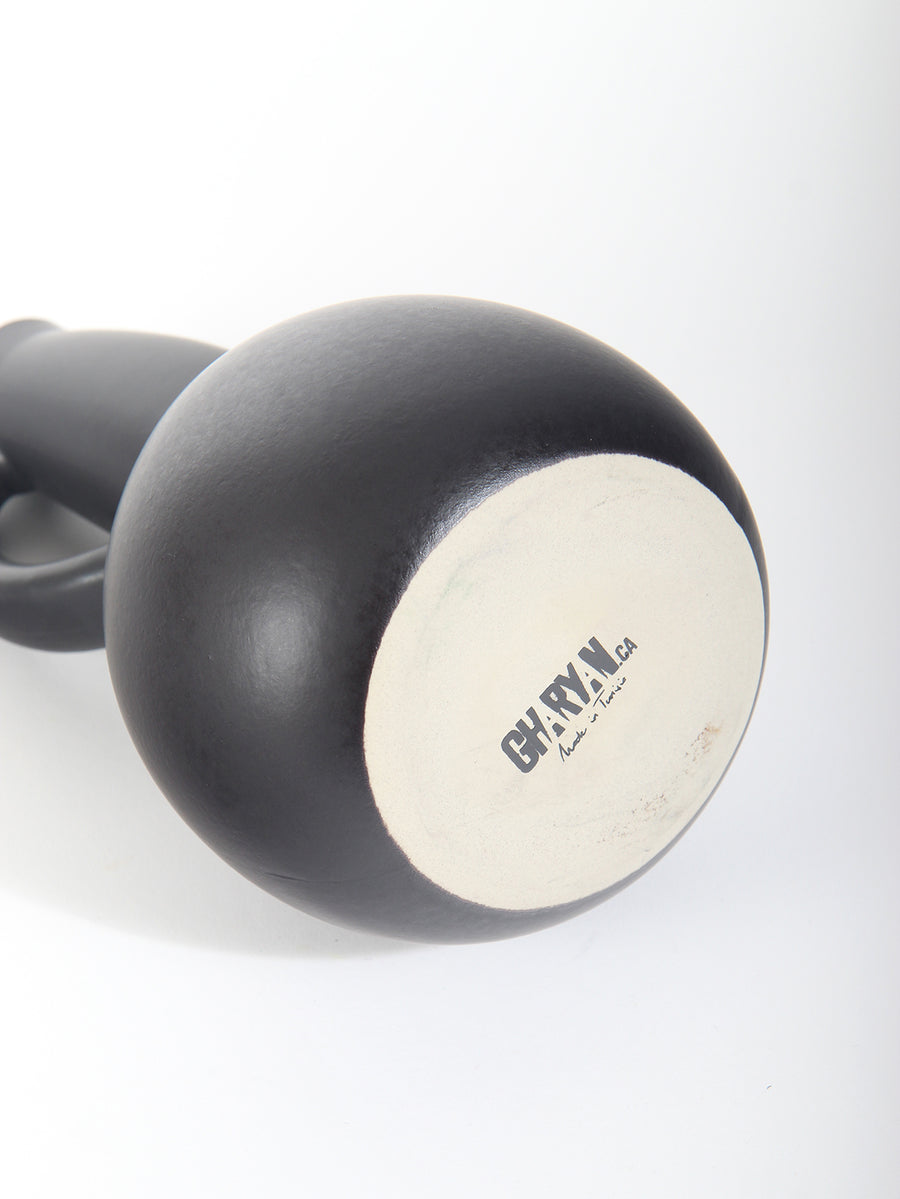 Ceramic bottle with a unique matte black finish. Can be safely used as a carafe or serving vessel in the kitchen, or as a vase. Makes a strikingly beautiful addition to a wide variety of settings.

 - Food safe
- Microwave and dishwasher safe
- Enameled stoneware, handmade in Tunisia
- Completely free of toxic heavy metals (like cadmium and lead) and carcinogens found in other, less robust, ceramic forms.
 Dimensions:
- ø 14.5  cm / ø 5,7 " diameter
- 25 cm height / 9,8" height
- 140 cl / 47 oz capacity
- 1,1 kg | 2,42 lbs
About Gharyan:
Sourced from the Cap Bon peninsula in Tunisia, GHARYAN Stoneware starts its life as pure, mineral-rich clay fed by the azure depths of the Mediterranean sea. As an area steeped in the deeply ancient tradition of pottery, expert craftsmen have lived for generations among the citrus, roses, vines and jasmines in the gardens of Cap Bon, passing down thousands of years of pure artistry, hand-to-hand, to the artisans that continue to create our stoneware pieces today.
Customers Who Liked This, Also Liked These