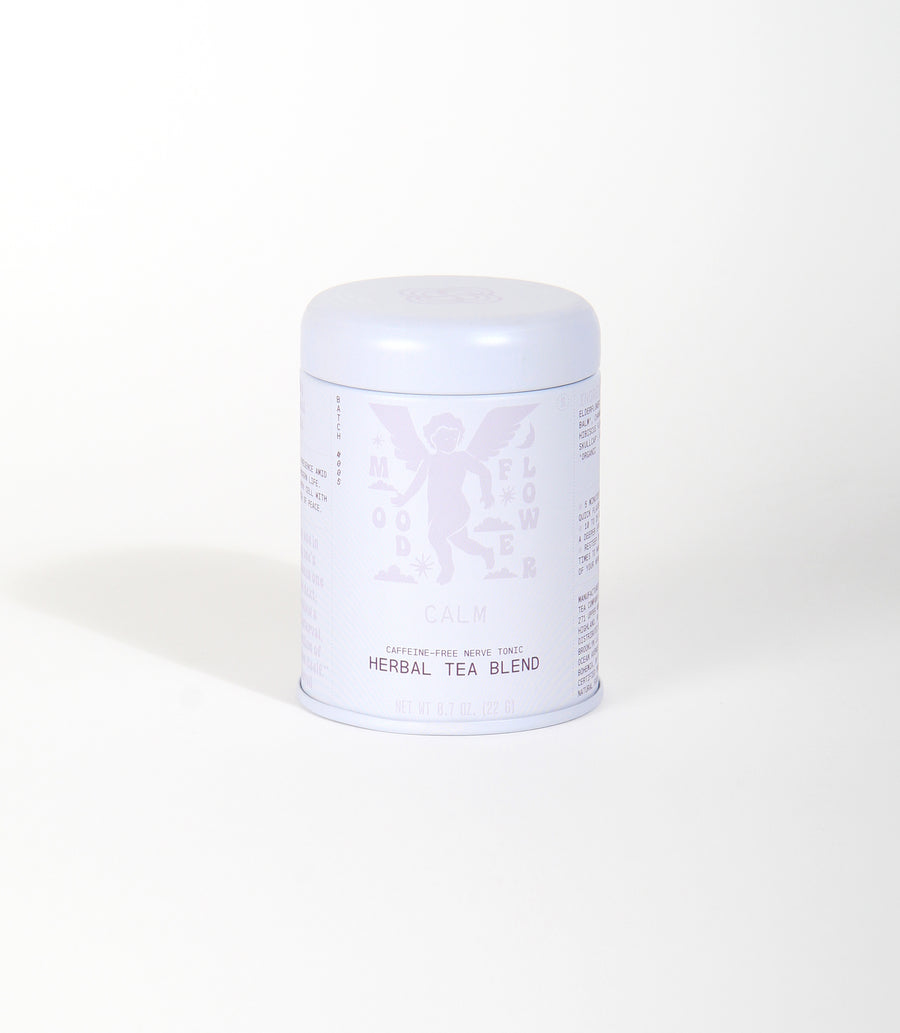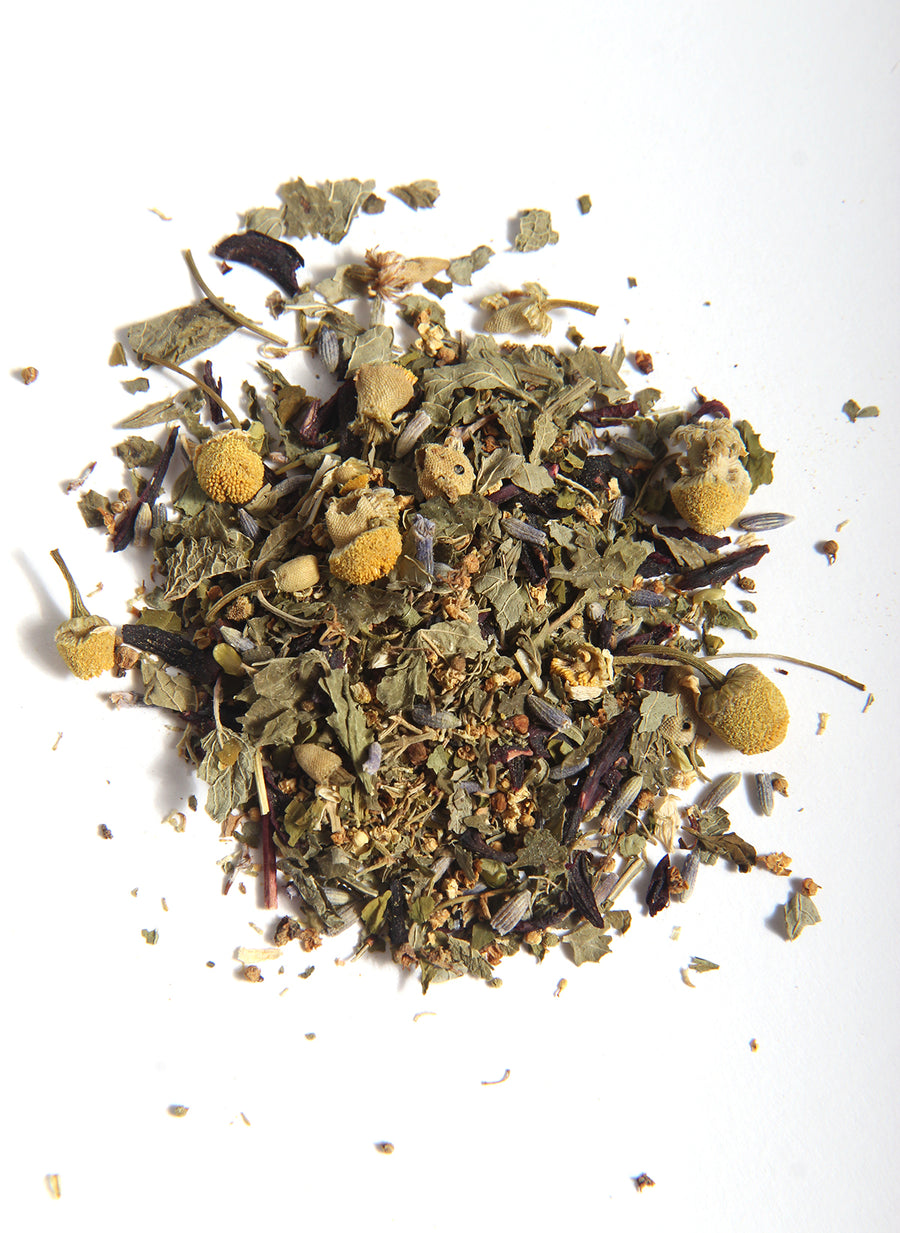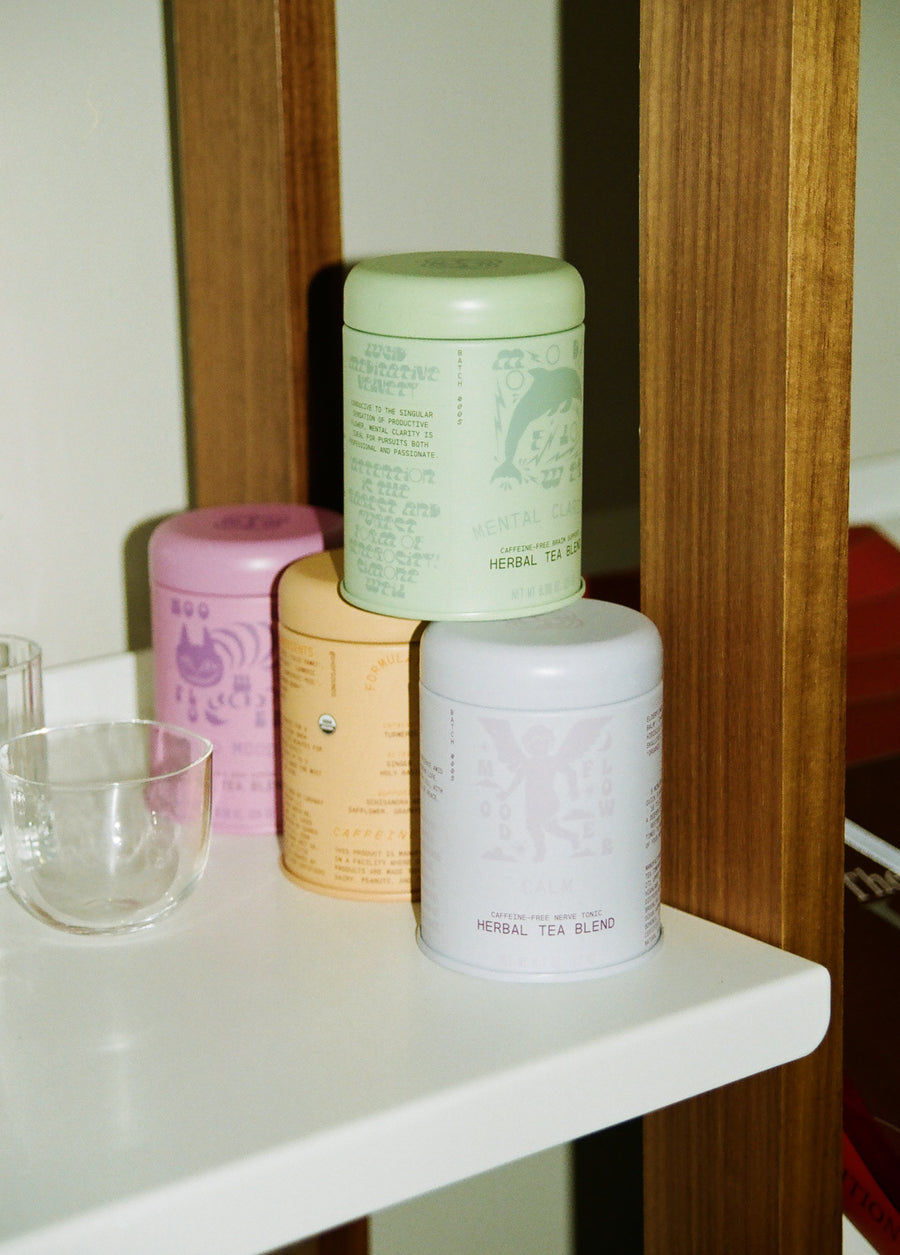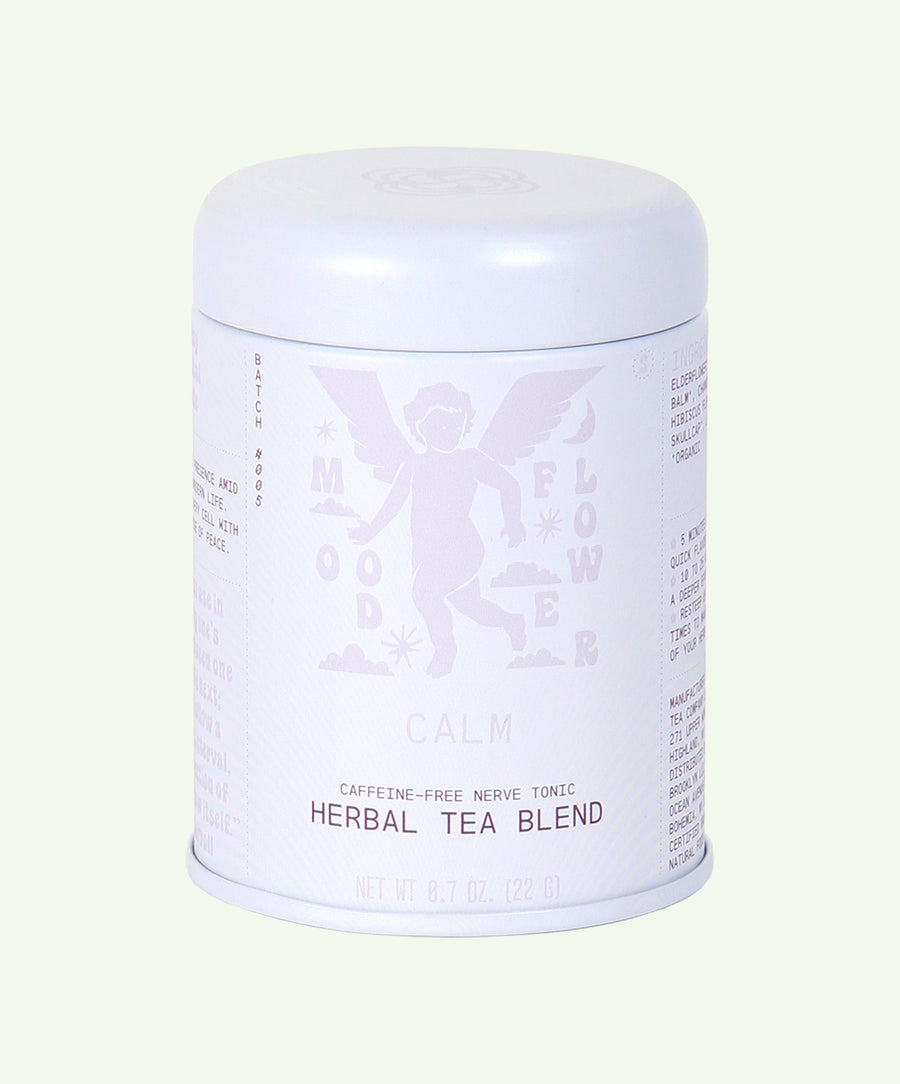 Calm Certified Organic Herbal Tea Blend
Caffeine-Free Nerve Tonic
An invitation to presence amid the tumult of modern life. Calm permeates every cell with the sweet promise of peace.
BREEZY, TROPICAL, SUBTLE
Formulation

Catalyst: Lavender
Supporting: Chamomile, Skullcap, Hibiscus
Active: Elderflower, Lemon Balm
"There's no use in comparing one's feelings between one day and the next; you must allow a reasonable interval, for the direction of change to show itself." Lewis Carroll

5 minutes for a quick flavor brew. 10 - 15 minutes for a deeper effect. Resteep each serving up to 3 times to make the most of your herb.
Moodflower is an experimental designer of herbal teas and potions based in Brooklyn, creating recipes that encourage self-care at a holistic level. Learn more about Moodlower.
14 Servings (x3)
2 tsp Serving Size
 Net Wt 0.7 Oz. (22 g)
Customers Who Liked This, Also Liked These