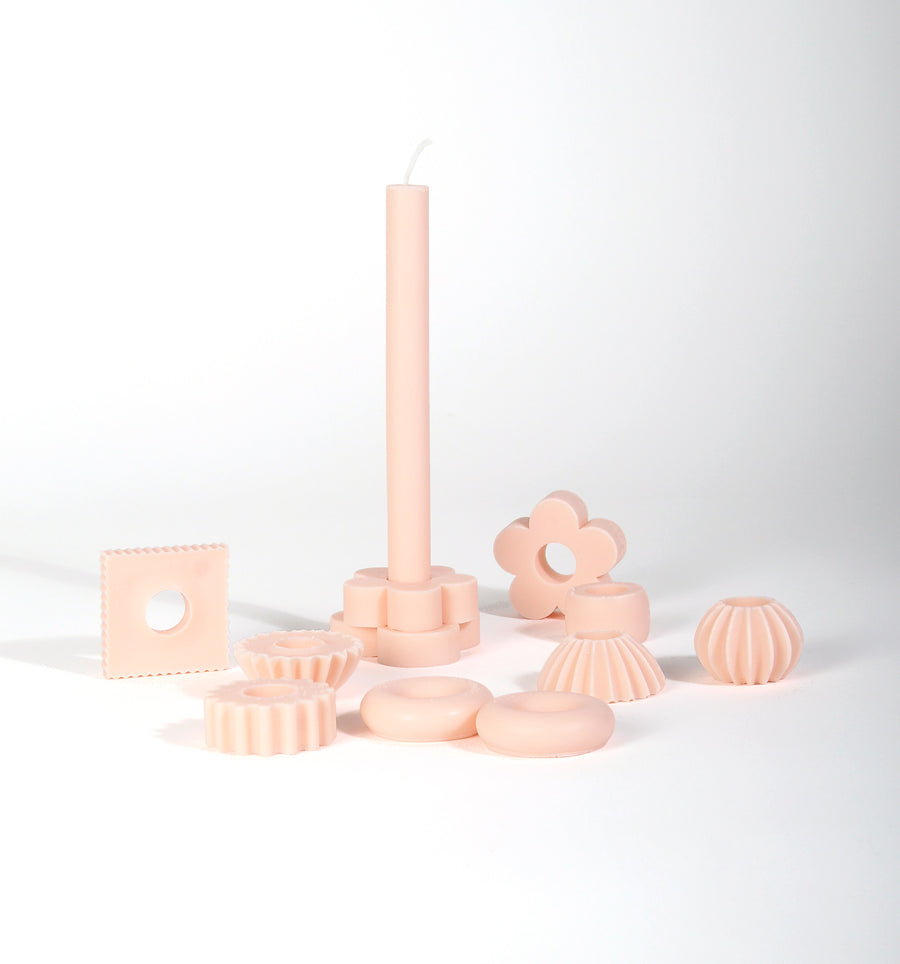 Make Your Own Candle ~ Pieces Set
RI-RI-KU designed this fun set for creative customization. The taper candle includes up to 10 stackable elements. This little project is a fun design exercise. Make each candle your own by building up the unique shapes on the taper provided. 

Unique candles in custom shapes. Hand-poured in Los Angeles. Shipped in eco-friendly, recycled packaging with a ri-ri-ku sticker.
Box 10"x 7.5" x 3"
Pieces vary in size approx 1"x.5" - 2.5 x 1" -2" x 1.5" 
Taper - 7"
Paraffin 
Customers Who Liked This, Also Liked These