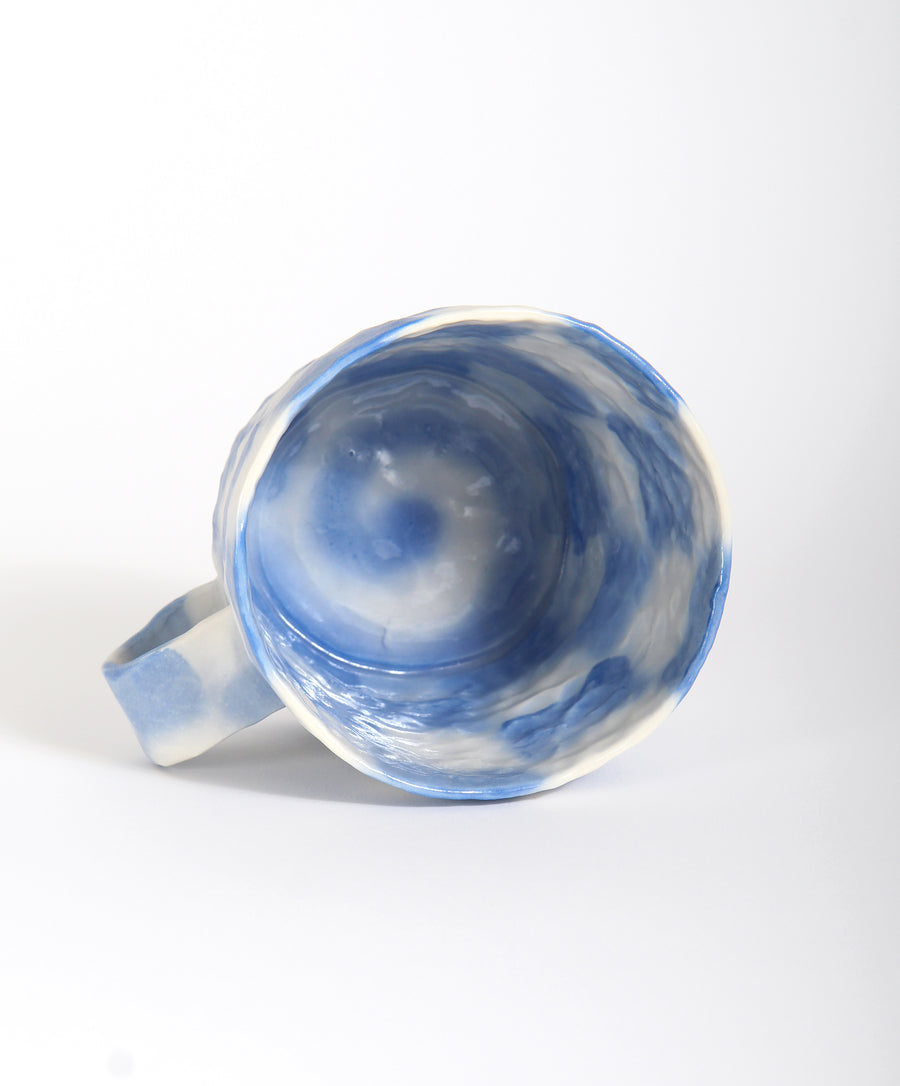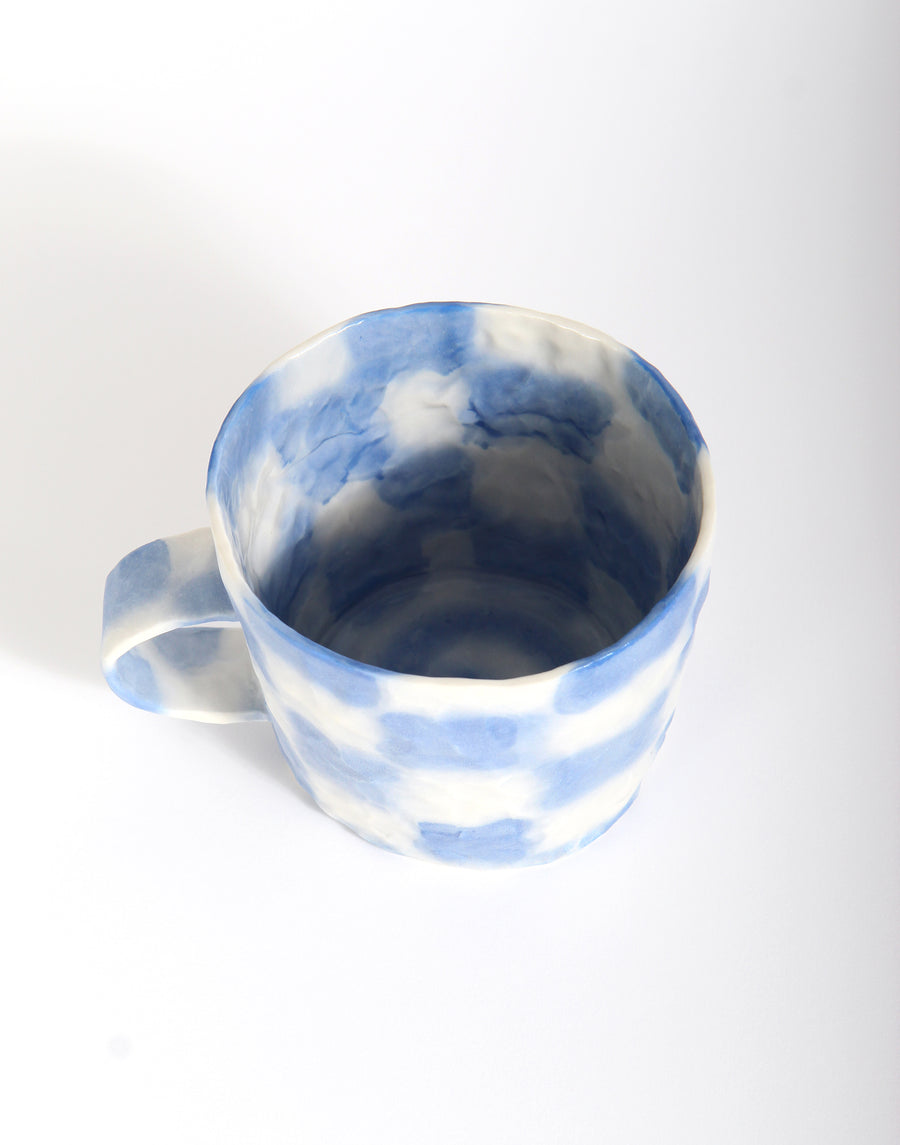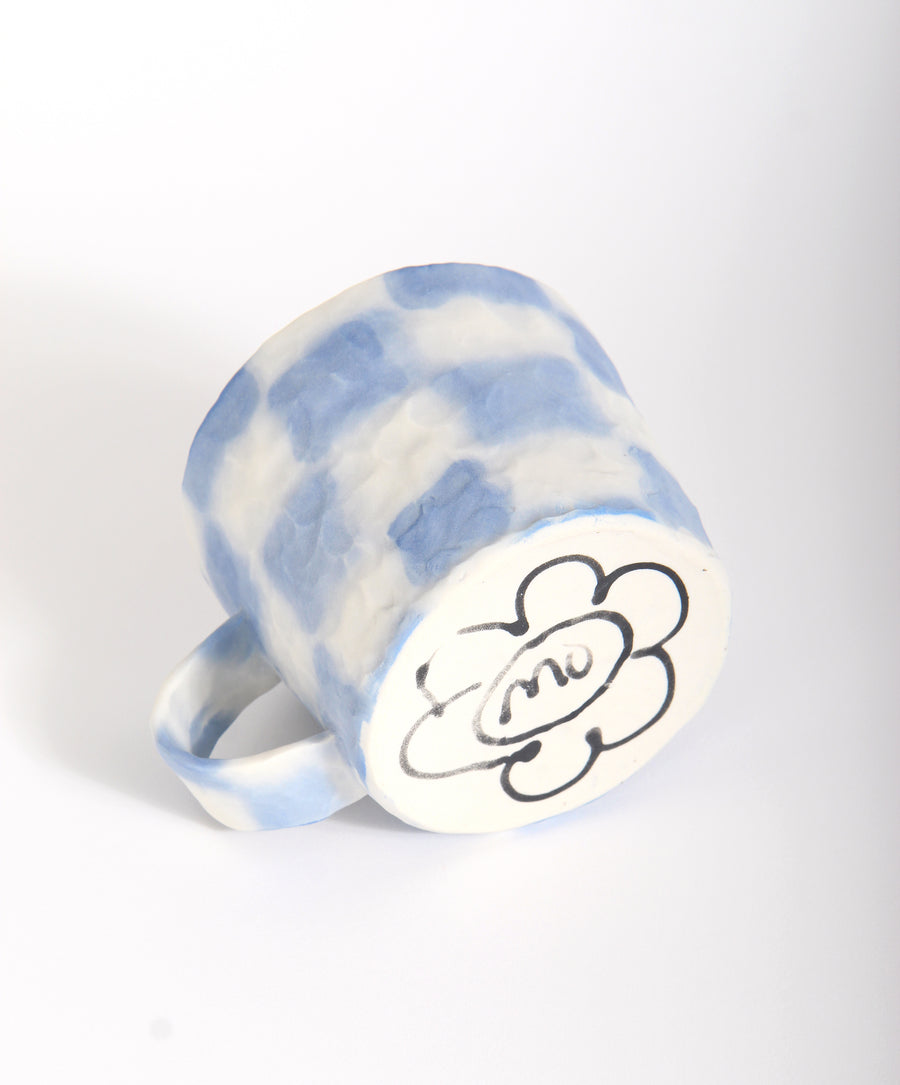 Molly Bernstein is a Philadelphia-based artist and owner of Vessel Garden, her line of coil-built, porcelain tableware. She's originally from the coast of South Jersey and growing up her parents owned a kite shop -- influencing her feelings about color and pattern. She has studied ceramics in different capacities at The Kyoei-Gama Ceramics School in Tokoname, Japan, UArts in Philadelphia, PA & The Chautauqua Institution, where she gleaned how to see functional objects as sculpture.
Molly is currently completing a three year fellowship at Penland School of Craft in Western North Carolina, which allowed her to expand her studio practice beyond functional ceramics and into metal-smithing, printmaking and puppetry. She hopes to continue working in multiple realms while noticing common threads within them.  
 Ceramic mug, matte outer surface with glossy interior
Food safe. Hand washing is highly recommended for handmade ceramic objects such as this. 
 4" opening diameter, 3.25" height
Customers Who Liked This, Also Liked These