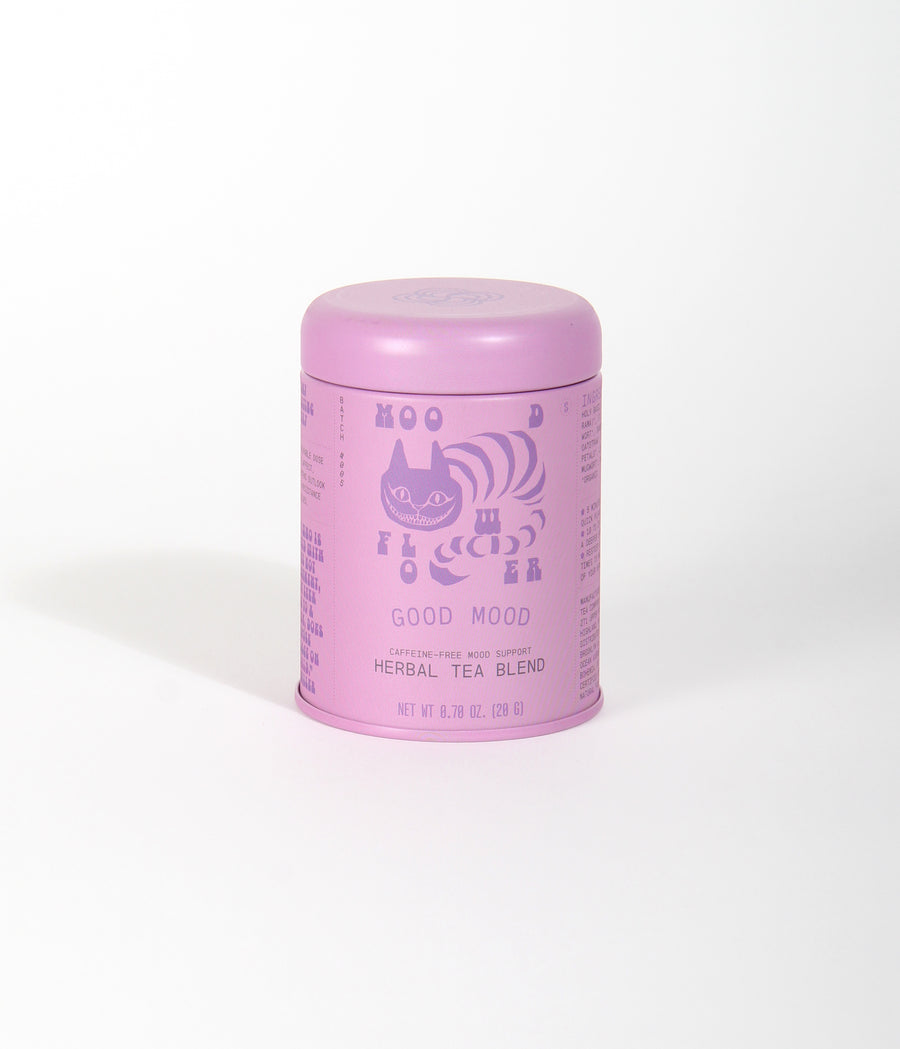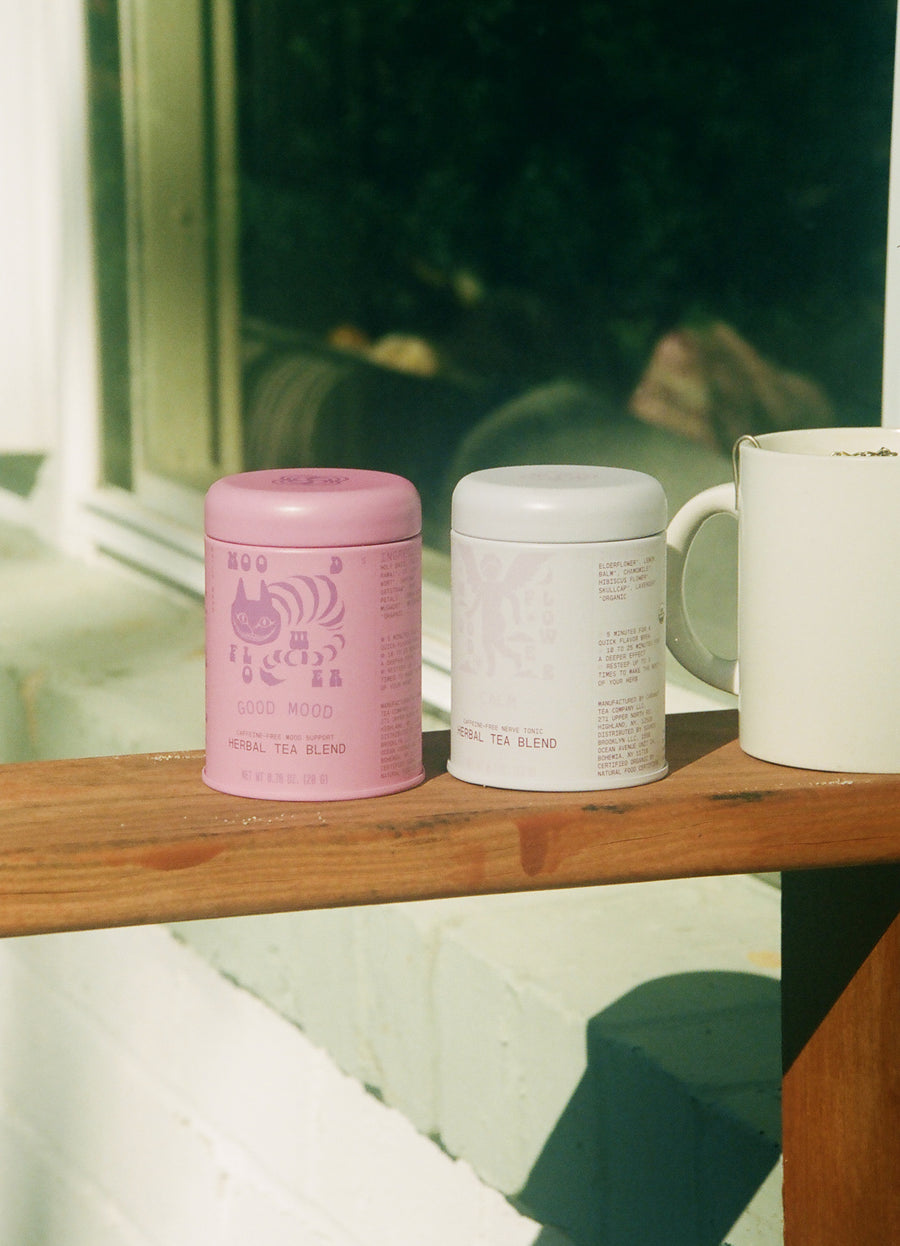 Good Mood Certified Organic Herbal Tea Blend
Caffeine-Free Mood Support
Delivering a palpable dose of positive affect, Good Mood brightens outlook and heightens resistance to the blues.
DREAMY, STIMULATING, PEPPERY
Formulation

Catalyst: Mugwort, Motherwort
Supporting: Damania, Rose Buds, Lemon Balm
Active: St. John's Wort, Holy Basil, Oatstraw
5 minutes for a quick flavor brew. 10 - 15 minutes for a deeper effect. Resteep each serving up to 3 times to make the most of your herb.

"The man who is intoxicated with life does not pass judgment, does not seek to come to a conclusion, does not impose his message on the world." Henry Miller
Moodflower is an experimental designer of herbal teas and potions based in Brooklyn, creating recipes that encourage self-care at a holistic level. Learn more about Moodflower.
14 Servings (x3)
2 tsp Serving Size
Net Wt 0.70 Oz. (20 g)
Customers Who Liked This, Also Liked These